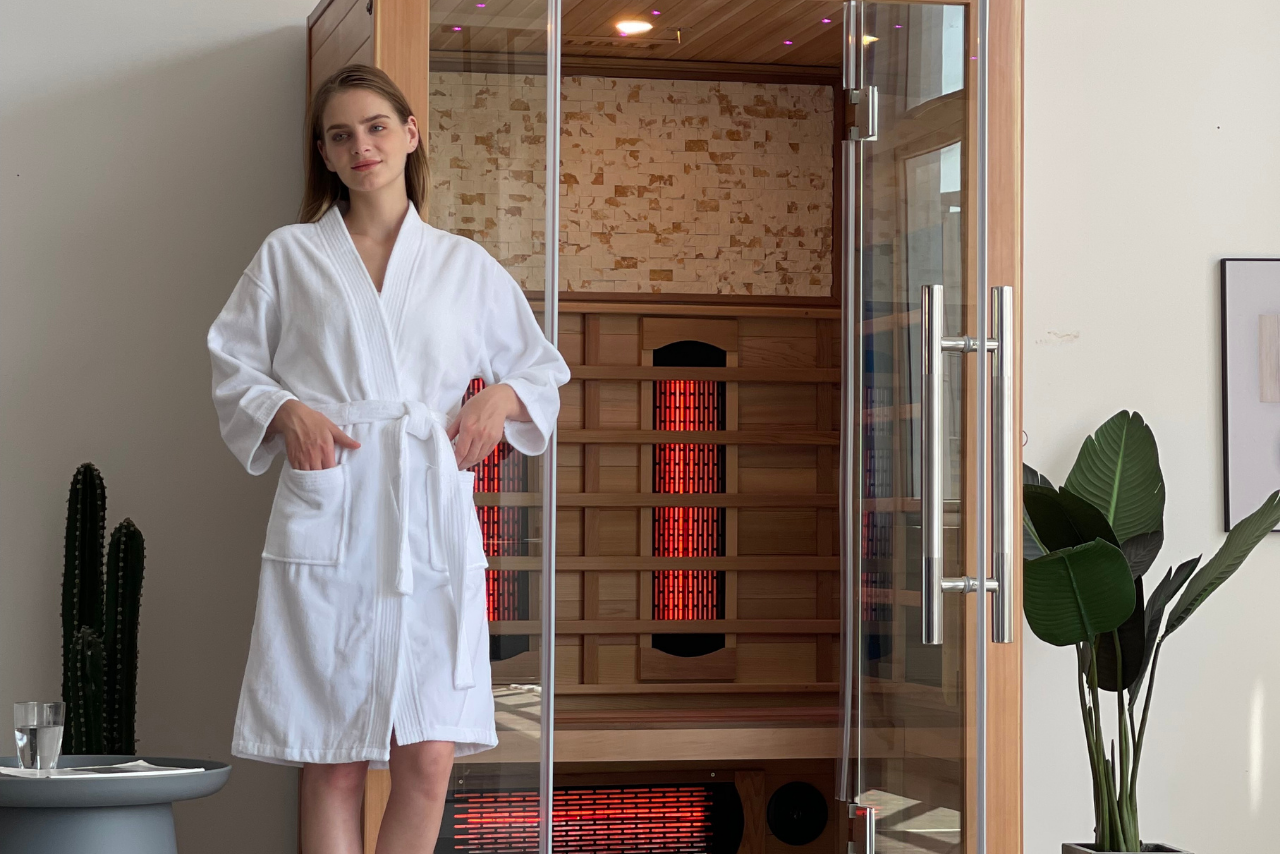 According to the American Medical Association Journal, regular infrared sauna use provides a similar boost to the cardiovascular system as running.
Relax in the infrared heat and your body will work hard to produce sweat, pump blood, and burn calories while enjoying the soothing warmth.
Your body's sweat production increases to cool itself. This causes your heart to work harder to pump blood at an increased rate to increase circulation. This may also help you burn calories.
The benefits of an infrared sauna include:
Better Sleep
Relaxation
Detoxification
Weight Loss
Relief from sore muscles
Relief from arthritis-related joint pain
Clearer and tighter skin
Improved Circulation
Support for those with chronic fatigue syndrome